Features: CCi-MOBILE Features and Specifications
The CCi-MOBILE Research Platform currently supports the following:
Direct connection to cochlear implants manufactured by Cochlear Corporation (CI24, CI24RE, CI512, etc.)
Ear-phone connection to all hearing aid manufacturers
Custom stimuli design (channels/electrodes) compliant with the Continuous Interleaved Sampling (CIS) stimulation mode and operating specifications
Custom MAP stimulation parameters within operations specifications
Custom signal processing parameters (pulse width, stimulation rate, no. of electrodes, etc.)
Unilateral/Bilateral stimulation (bilateral stimulation is time-synchronized)
Electric-only stimulation (only implants) and electric and acoustic (EAS) or bimodal
Real-time signal processing
In-field experimentation using smartphone/tablet, also suitable for take-home field trials
Offline signal processing allows platform to be used in bench-top (offline) mode to conduct experiments in laboratory (e.g., using MATLAB) for acute studies
Programming flexibility for implementation of sound coding algorithms as Applications in MATLAB, C, C++, JAVA, C# etc.
Wireless (Wi-Fi) and USB connections
In-field (on-the-go) adjustments of sound processing parameters in real-time
For more information about features, see the
High-Level Description (Executive Summary)
or visit the
Documentation and User Resources
tab in the links on the right.
Multiple Ways to Use CCi-MOBILE

In-Field Testing with CCi-MOBILE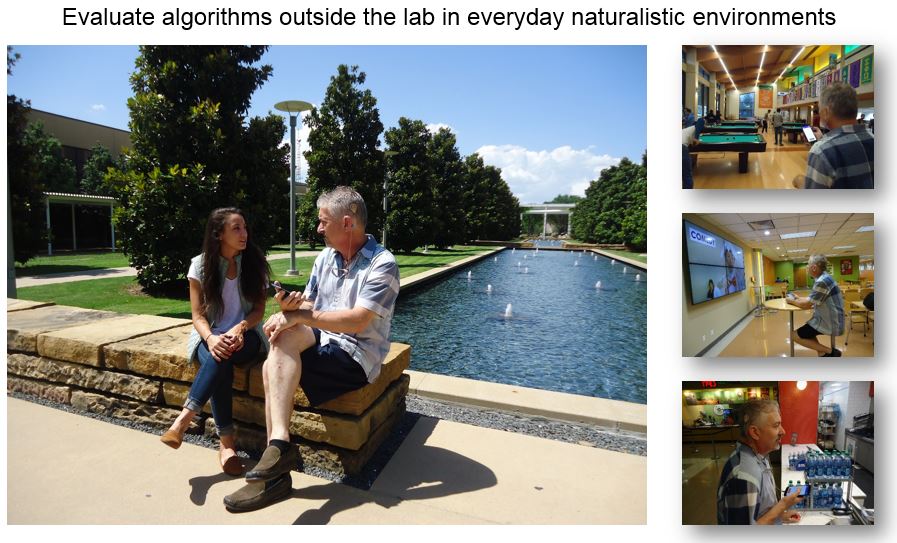 On-the-Go Adjustments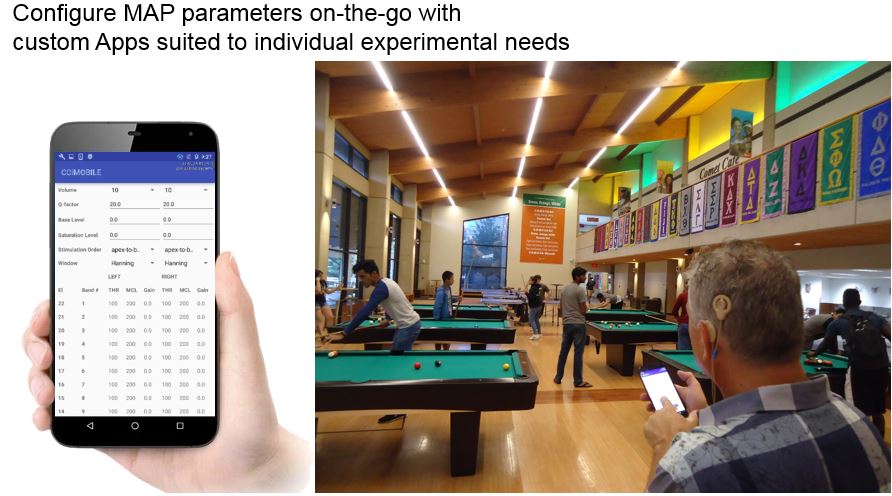 CCi-MOBILE Application (Avaliable on Google Play Store)