Hands-On with CCi-MOBILE Workshops: Conducted by UT-Dallas CRSS-CILab
The UT-Dallas CILab hosts workshops at the Conference of Implantable and Auditory Prothesis (CIAP) and less frequently at other meetings such as ARO, ASA, CI, etc. The goal of these workshops is to demonstrate CCi-MOBILE as a for research tool to support the speech, hearing, and implant communities. "Hands-On" in the title refers to the participant's ability to discover the various aspects of the platform. Our break-out sessions are designed for participants to engage with the software, hardware, history, subjective testing, and the Android/mobile application. Students and staff in the CILab are stationed to help demonstrate these features and anwser any questions. We encourage you to participate in future workshops. Look for an email from the organizers of major conferences for upcoming workshops. The information for the meetings will be posted below.

Have you attended CCi-MOBILE Workshops? The CILab would appreciate your feedback and to hear about your experience with the agenda, break-out sessions, presentations, and and other aspects of the workshop. We encourage all past participants to take part in a 5-10 minute survey about your experience. Take the Online Post-Workshop Survey
ARO 2021: Orlando, FL (February 20-24, 2021)
This workshop was held virtually due to COVID-19. More than 35 attendees via Zoom. Dr. Hansen gave a 20 minute overview presentation of CCi-MOBILE and then facilitated 3 different breakout rooms hosted by members of the UT-Dallas CRSS-CILab. During the presentation, spotlight videos highlighted the hardware, software and android platforms along with board verification. These videos are also available on our YouTube channel.
CIAP 2019: Lake Tahoe, CA (July 14-19, 2019)
In our second Hands-On with CCi-MOBILE Workshop at CIAP, around 50 participants attended for an hour presentation, a 5-person panel for question and answers, and a breakout session where attendees could see various aspects of CCi-MOBILE. In the Q/A panel, four CCi-MOBILE adopters provided their experience with CCi-MOBILE and shared how their lab uses the platform for research in implants and hearing aids. The panel consisted of Mahan Azadpour, PhD (NYU), Alan Kan, PhD (UWM), Mario Svirsky, PhD (NYU), Tanvi Takker, PhD (UMW), and John Cadwell (Cadwell Industries). There were 5 stations for attendees to learn more about CCi-MOBILE such as a compliance verification station, a hardware showcase station, two software suite demonstrations, a live demonstration of CCi-MOBILE in real-time with an Android (mobile) device, and an information station to request CCi-MOBILE for their research entities.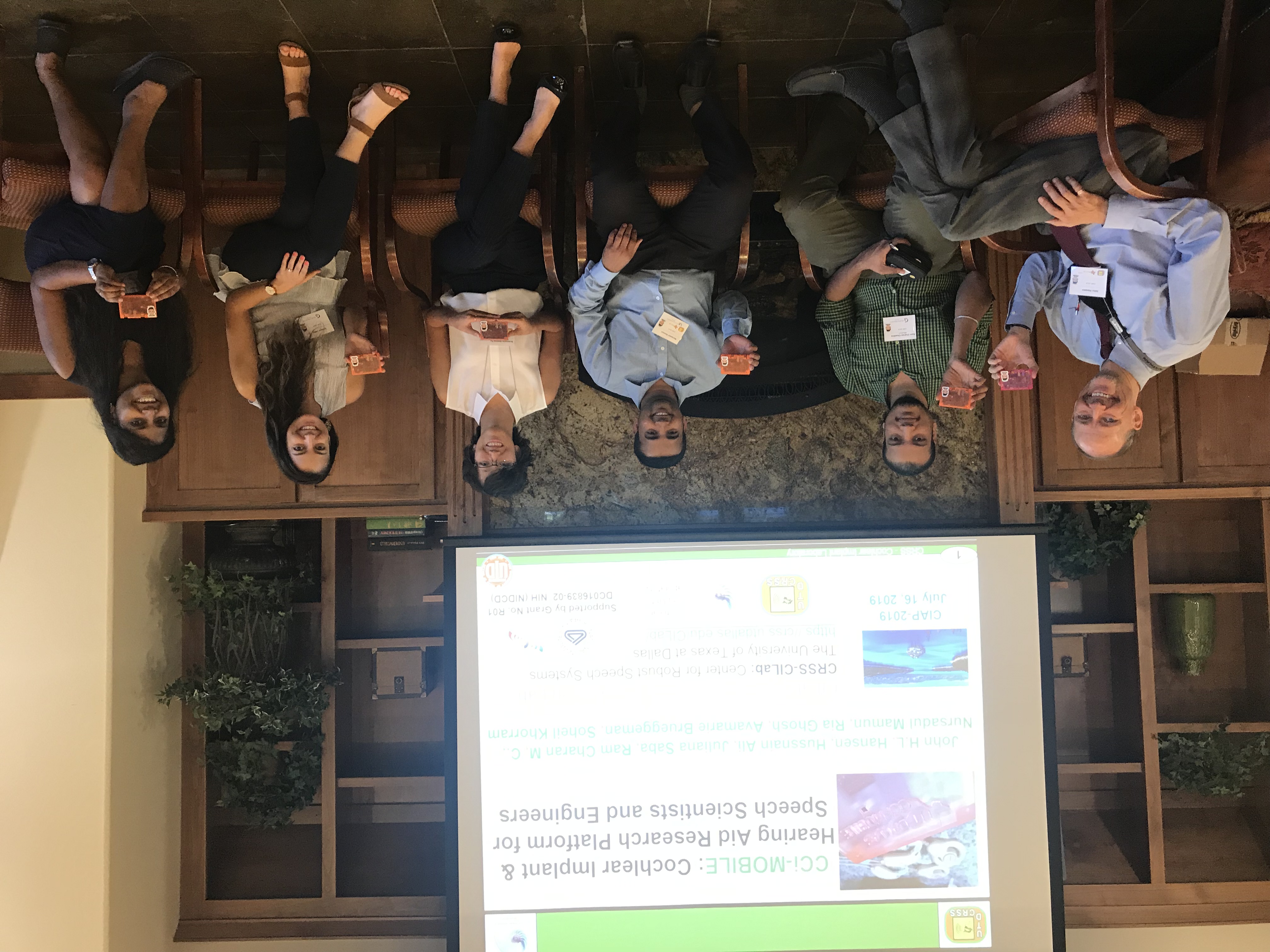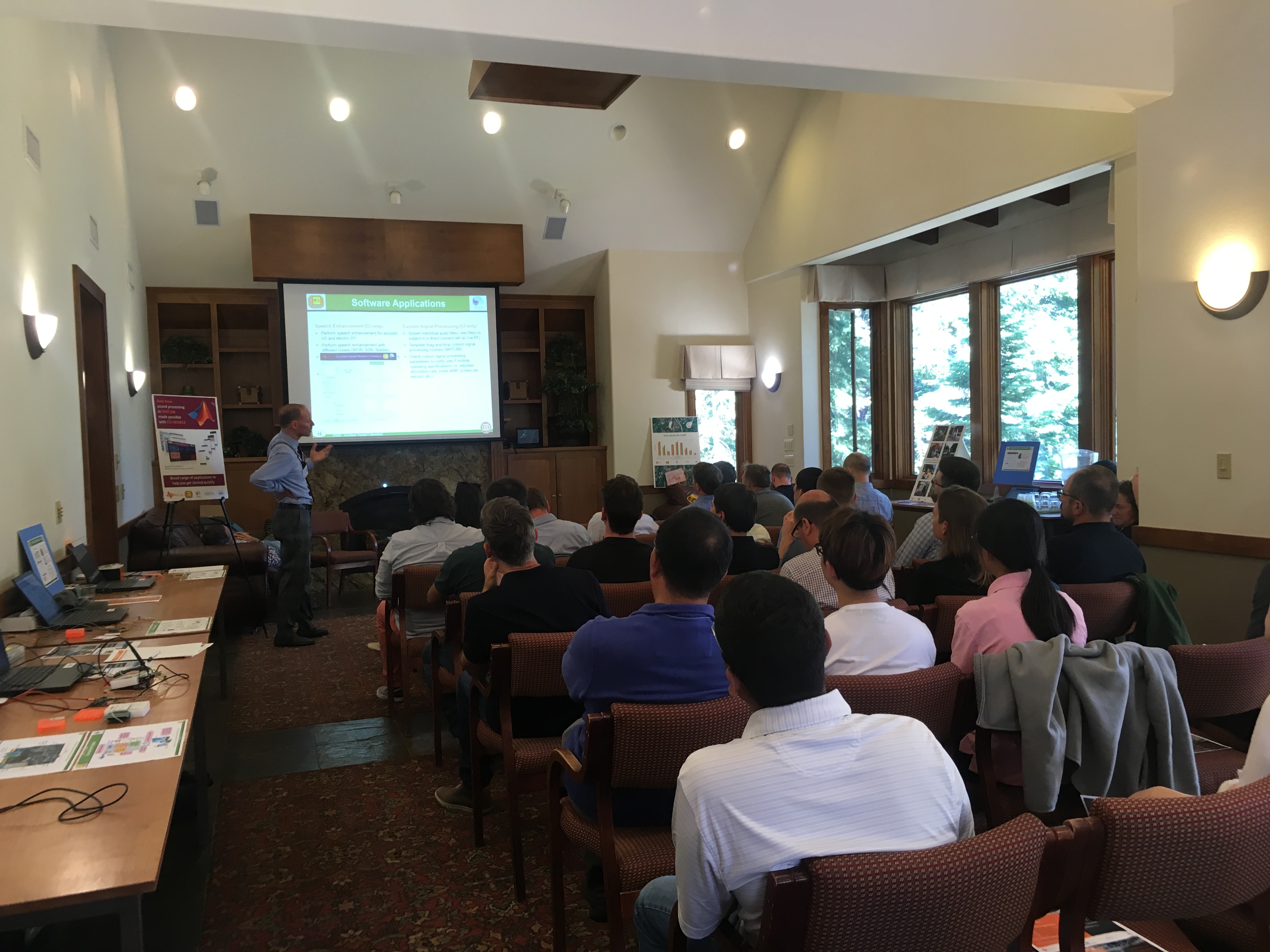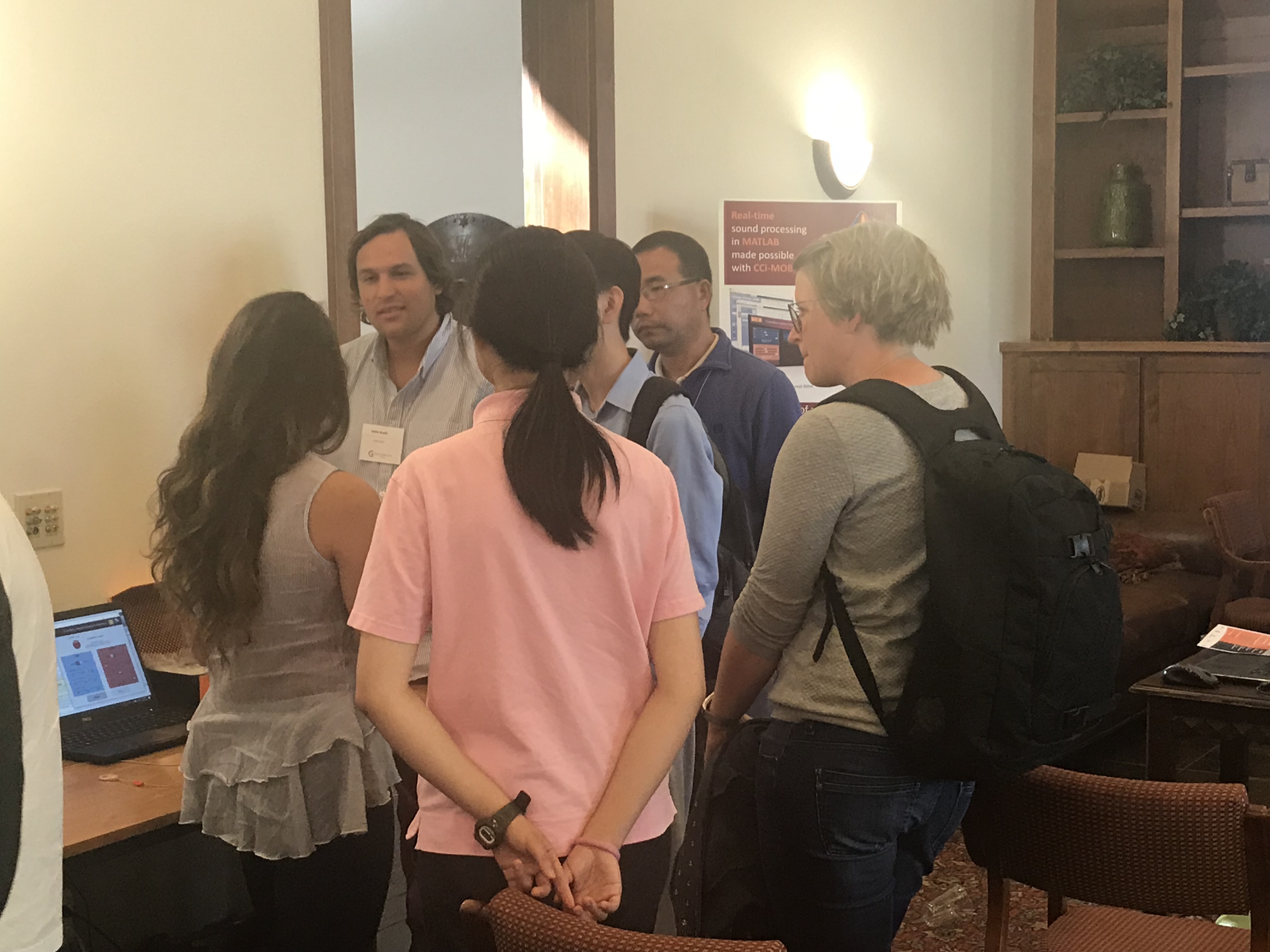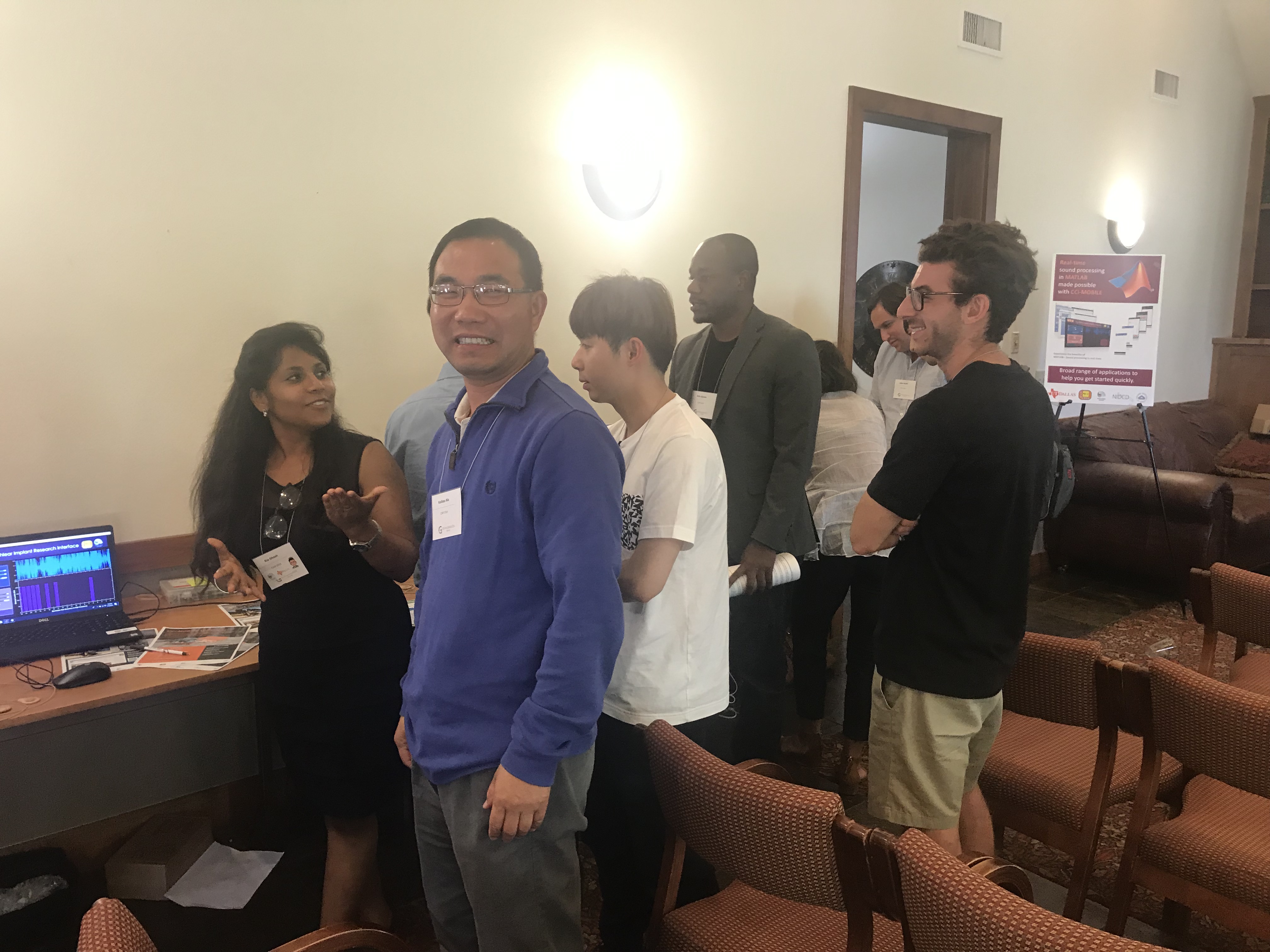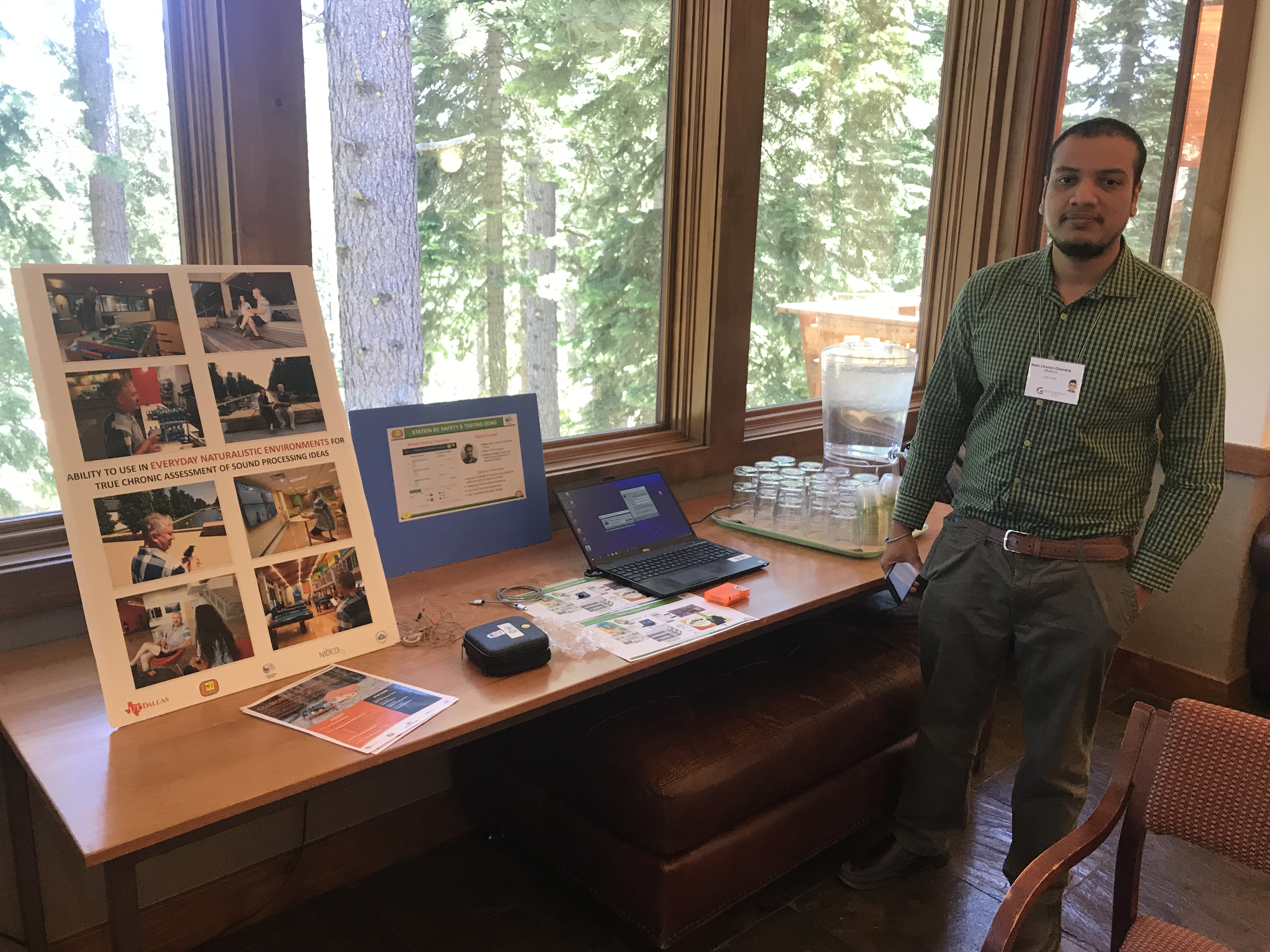 CIAP 2017: Lake Tahoe, CA (July 16-20, 2017)
In the first Hands-On with CCi-MOBILE Workshop at CIAP, around 30 attendees learned about CCi-MOBILE and experienced the software suite for the first time. Students in the CILab demonstrated real-time capabilities with CCi-MOBILE.